Pictures of the Holocaust Memorial Center in Detroit
Yachnitz Family
Submitted by Sandy Stark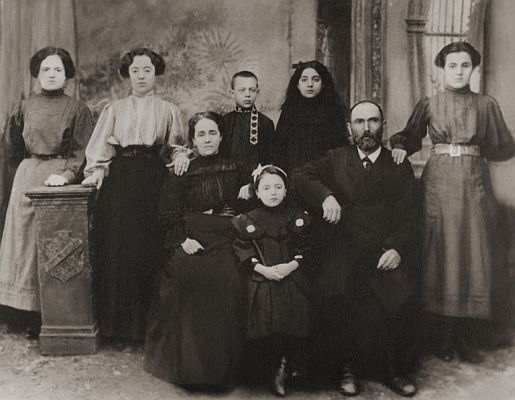 Photo taken in 1908. Chaim and Rochel Yachnitz are Susan Stark's great grandparents; Ruven is her grandfather.
Back Row(l. to r.): Esther (Yanich Beitner), Fagel, Ruven (Raymond Yanitz), Chave (moved to Argentina about 1913), Goldie (stayed in Russia)
Front Row (l. to r.): Rochel (mother), Ladle (Leah Barsky; moved to Palestine in 1913), Chaim (father)
Not pictured are Harry Yanich who had already come to Detroit, MI, and another brother who remained in Russia.