Pictures of the Holocaust Memorial Center in Detroit
Manya Dobrushin
Submitted by Steven Gershman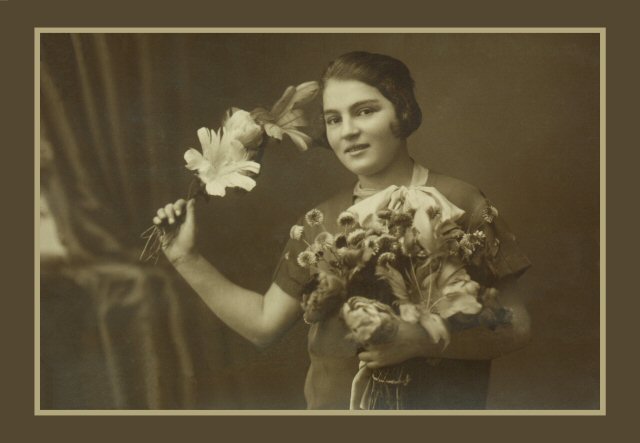 This postcard was sent to Steve Gershman's aunt and uncle, Bessie and Jacob (Jake) Horowitz in Detroit from niece Manya Dubrushin with the following inscription: "Fondest remembrance to my beloved aunt and uncle Horowitz from your niece Manya Dobrushin." In the address section, she wrote the following in Polish:
March 3 David-Grodek Dobrushin
Luchnikovsha Street No. 4 Post Office: Stolin
She died in the Holocaust.