Pictures of the Holocaust Memorial Center in Detroit
Shoshana Goldman as a child
Submitted by Steven Gershman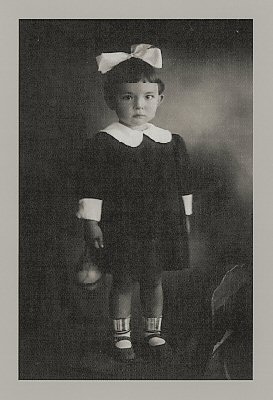 Shoshana (Rosalah in Yiddish) Goldman, daughter of Steven Gerhshman's first cousin, Manya Dobrushin Goldman. Both were killed in the Holocaust. The photo was sent to Manya's sister Chana in Israel. It is dated February 20, 1937, from David-Grodek. It is inscribed in Hebrew as follows:
"For an everlasting memory to my aunt from Shoshana Goldman."
Photo courtesy of Haia Milner, daughter of Chana Dobrushin Milner.