Pictures of the Holocaust Memorial Center in Detroit
Orphans having lunch.
Submitted by Eileen Aboulafia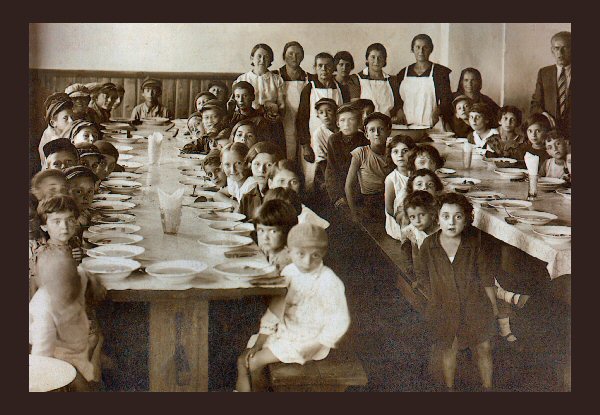 The photo was taken between the First and Second World Wars, and sent to Anna Helman, Eileen Aboulafia's mother. The orphans were supported at that time by the David-Horodok Ladies' Independent Society of Detroit, of which Anna Helman was a member. This organization was a precursor to the David-Horodoker Organization.