Photos submitted by Mr. Philip Smoller
Her name was: Shayna Golda (Gussie) Pine. Jewish name was: Shayna Golda bat Shevak. Maiden name: Shayna Golda Bregman. Born: 1861 in David Gorodok - Died March 21 1944 (NYC).
It seems that there were two Shayna Golda Bregman's in David Gorodok. Although it seems unlikely. The other died by the Nazi's in 1941. At least thats what someone reported.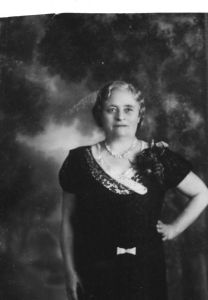 ---